Manufacturing & Engineering Flow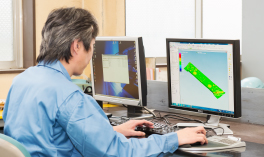 CAE Modeling / Molding Simulation

Based on data provided by the customer, we prepare an analysis model for car parts and then perform simulation of the process and form of a press mold.
If any corrugation or crack is found on the parts, we will adjust it and perform analysis.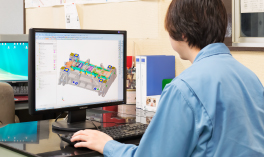 Mold Design

After passing the analysis of forming simulation, we design the press mold using 3D CAD.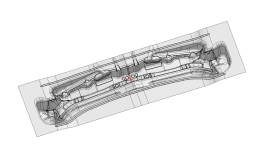 Modeling for CAM / Preparing NC Data

After making modeling data for CAM based on the mold design data, we prepare NC data for mold processing, using the modeling data.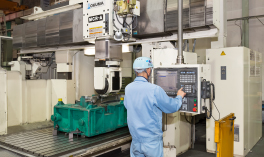 Machining

We use NC data to perform machining and manufacture press mold.
Finishing Process

After the completion of processing press mold, we measure surface precision.
Then, we manually polish to adjust precision and fineness.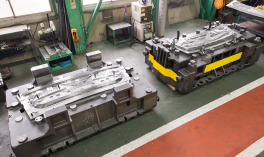 Assembly

We assemble the mold so that it can be set to the press machine.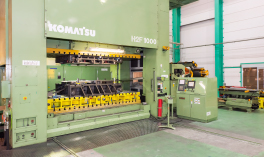 Tryout

To check if the mold is finished precisely, we conduct trial pressing.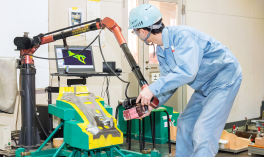 Measuring and Analyzing Panel

The trial pressed product is then measured by the 3D Non- Measuring Machine. Data of the measured panel and the product CAD are then compared to each other and verified to check the precision of the product.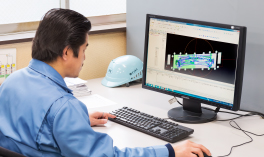 Adjustment

Based on the measured data, precision of the mold is adjusted and the modeling for CAM is updated, and NC data is also updated. After that, final processing is performed.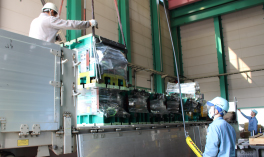 Shipment

If the mold passes the measuring test, it is packed and shipped to be delivered to the client.